<![if !vml]>

<![endif]>

" Think the right thoughts, say the right words and act in a way that will enable others to succeed." Zig Wajler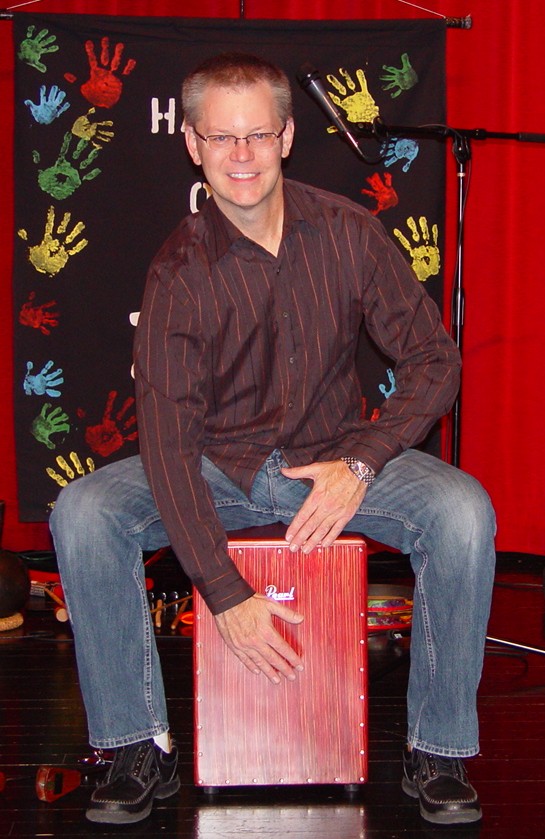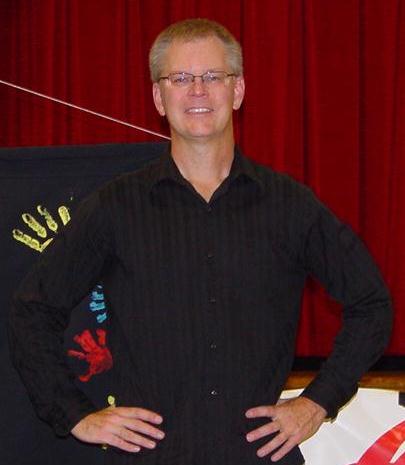 Zig is a professional musician, and the author of World Beat Fun (Alfred Publishing), Mr. Zig's Literacy, Music and Technology Connection (Alfred Publishing), co-author of Mixcraft for the Classroom 2nd edition, and co-author of Technology Projects for Creative Students Powered by ACID Music Studio, and a contributing writer for The Servicette.
Zig plays Drumset, Percussion, and Keyboards, and is the composer/arranger of all the original music featured in his recordings and performances. He plays and endorses Pearl Drums and Pearl Percussion, Sabian Cymbals, Pro-Mark Sticks, and Zendrum Controllers.
He is also a longtime instructor offering private Drumset and/or Percussion lessons, and online lessons.
He is an award winning instructor whose private students received The PAS/Sabian Larrie Londin Scholarship and national honors in the National Multi-Media Youth Arts Contest (writing) of the Catholic Campaign for Human Development (CCHD).

Zig has been seen on:
| | |
| --- | --- |
| | ABC |
| | NBC |
| | CBS |
| | VH-1 and VH-1 Save the Music |
| | PBS |
| | FOX |
| | TNN |
| | Disney |
| | Comedy Central |
| | Talk of the Town |
Zig has been featured in:
| | |
| --- | --- |
| | Modern Drummer Magazine |
| | DRUM! Magazine |
| | Drum Business Magazine |
| | Leader in Christian Education Magazine |
| | School, Band, and Orchestra Magazine |
| | Music Trades Magazine |
| | Music Inc. Magazine |
| | Music Teachers National Association Magazine |
| | The Slingerland Book |
| | The Instrumentalist |
| | The Nashville Parent Magazine |
| | The Mt. Juliet Chronicle |
| | Who's Who in American Business |
| | Pearl International News |
| | Promark News |
| | Sabian News |
| | Percussion Marketing Council News |
Artists, Organizations that Zig has been involved in:
| | |
| --- | --- |
| | The Animal Band |
| | Shawn Camp |
| | Wings of Faith |
| | The Blues Brokers |
| | Chad Smith/Chili Peppers |
| | Percussion Marketing Council |
| | Chick-fil-A |
| | Big Brothers Big Sisters |
| | Educational Talent Search |
| | Creative Communities Consultant |
| | Gear-Up |
| | Upward Bound |
| | Odyssey of the Mind |
| | Creative Communities |
| | 21st Century Community Learning Centers |
| | Practical Parenting Partnership |
| | Eastern Kentucky University Arts Collaborative |
| | 21st Century Multi-State Conference |
| | KYC-SCAA |
| | McNeese University Cultural Series |
| | Phelps Correctional Center |
| | Sweetwater Valley Citizens for the Arts |
| | Culture Fest LA |
| | Allen Parish Alternative Program |
| | Arts For All |
| | The First Lady's Children's Arts Festival |
| | The Florida School for the Deaf and Blind |
| | Southwest Kentucky Festival of Books |
| | Speaker for the Tennessee Library Association |
| | Odyssey of the Minds |
| | Mars Music Foundation |
| | Be True Arts Foundation |
| | READ it Again Nashville |
| | Artsmart / ArtBreak |
| | Gilda Radnor Cancer Society |
| | NAMM Guitar Show |
| | Southern Arts Foundation |
| | Celebrations Around The World |
| | Arts Builds Communities |
| | Meet the Composer |
| | The Helen Keller School |
| | Metro Homebound Student Assn. |
| | Arlen Roth |
| | Terry McMillan |
| | Steve Earle |
| | Jeffrey Steele |
| | #1 Single with Gospel Artist James Payne |
| | The Moffatts |
| | Wade Hayes |
| | Marty Brown |
| | Johnny Russell |
| | Chonda Pierce |
| | Shane Theriot |
| | Nouveau Riche |
| | Mary Ann Kennedy |
| | Dawn Thomas |
| | Bob DiPiero |
| | Judy Rodman |
| | Joe Dalton |
| | Scotty Anderson |
| | Shari Lewis and Lambchop |
| | Snoopy |
| | Thomas and the Tank Engine |
| | Bob McGrath |
| | Kat McKool |
| | Boris Chepelev (Russian Ballet) |
| | The Torrance Symphony |
| | Sir Bentley Show Band |
| | MARS Music National Promotion featuring Sheila E |
| | Cokesbury Publishing |
| | Cheer Music Remixes |
| | Warner Brothers |
| | Warner Chappell Music |
| | SONY |
| | SLAM Crosstimber Production Videos |
| | Impact Productions Videos |
| | Terminator 2 |
| | For The Boys |
| | LA Story |
| | Sideout |
Zig is Endorsed By: